SANDEMAN
A majestic building, steeped in tradition, where hundreds of wine barrels and casks have been ageing the most internationally recognized of Port Wines – Sandeman – for over two centuries. Uncover the history and art of this mysterious brand, on a journey conducted by its enigmatic image – The Don.
The Sandeman Hall
The Sandeman Hall is a free entrance informative space where you are taken on a journey to the bygone days of 1790s London, when George Sandeman first set out to establish his Port Wine and Sherry business. You can allow yourself to be whisked-away by this extraordinary story, told through a fascinating display of paintings, photographs, pottery and other artefacts, collected over the centuries and passed down from generation to generation.
Interactive touch points are available to those who enjoy exploring a disruptive facet of a brand who started advertising in the early 1900's when this was not considered as a good practice for quality wines.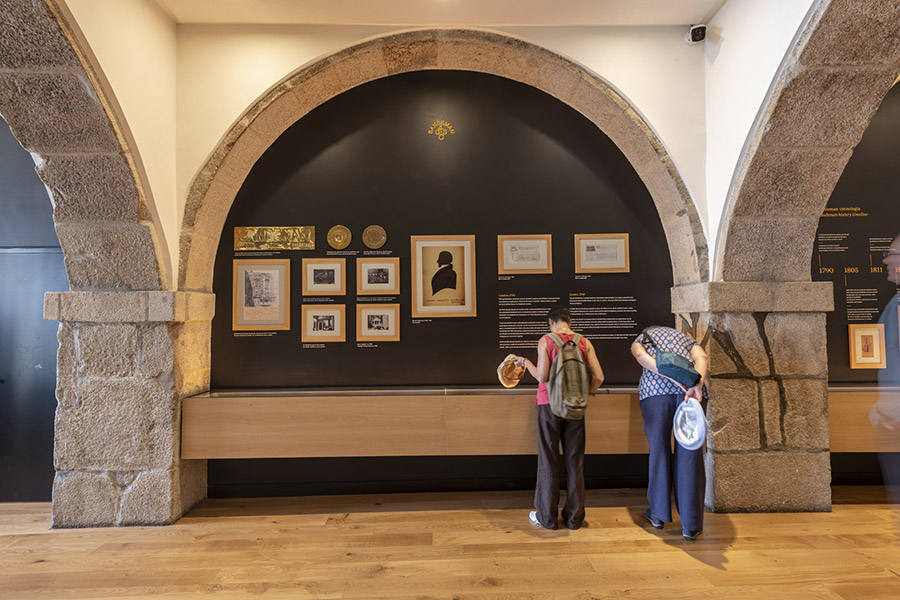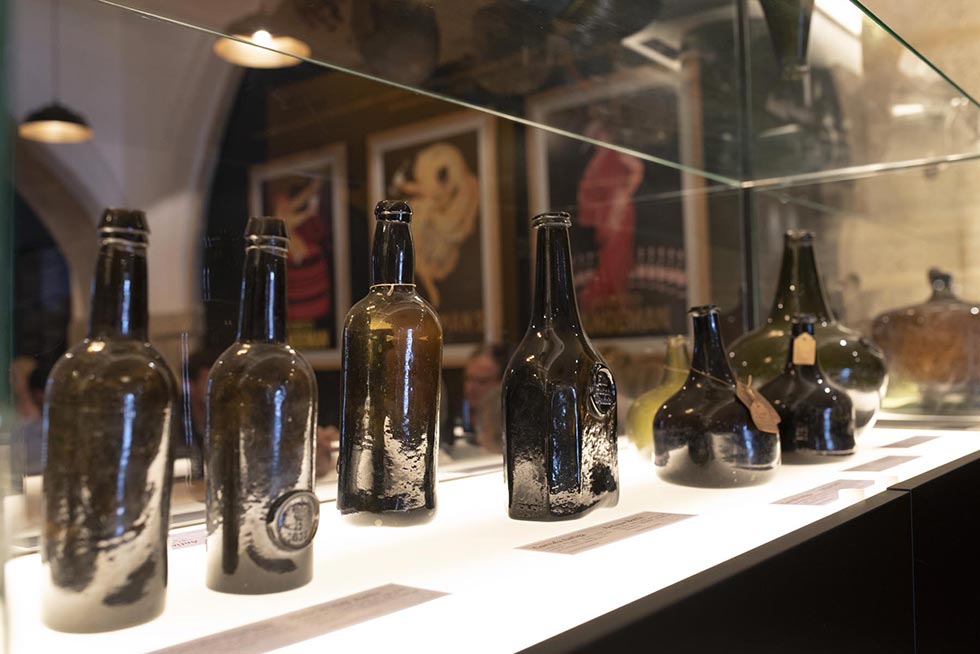 Sandeman Antique Bottle Collection
Currently one of the most significant and complete antique bottle collections in Europe, it holds artefacts from as early as 1650.
Collected and carefully stored over the brand's 200-year history, this impressive collection comprises dozens of ancient and rare wine bottles. Different examples from as early as the mid-17th century right up to the early 20th century, affords visitors an understanding of how the English bottle developed and its contribution to the history and evolution of wine.
The "Sandeman Don"
An imposing figure in the collective imagination of several generations, the mysterious and enigmatic silhouette of the Sandeman Don continues to arouse curiosity and attraction.
The SANDEMAN brand's pioneering character is cleverly illustrated in the mysterious and enigmatic figure of the "Don", considered to have been amongst the world's first brand images and logos.
Dare to uncover his origins within the Sandeman Port Wine Cellars.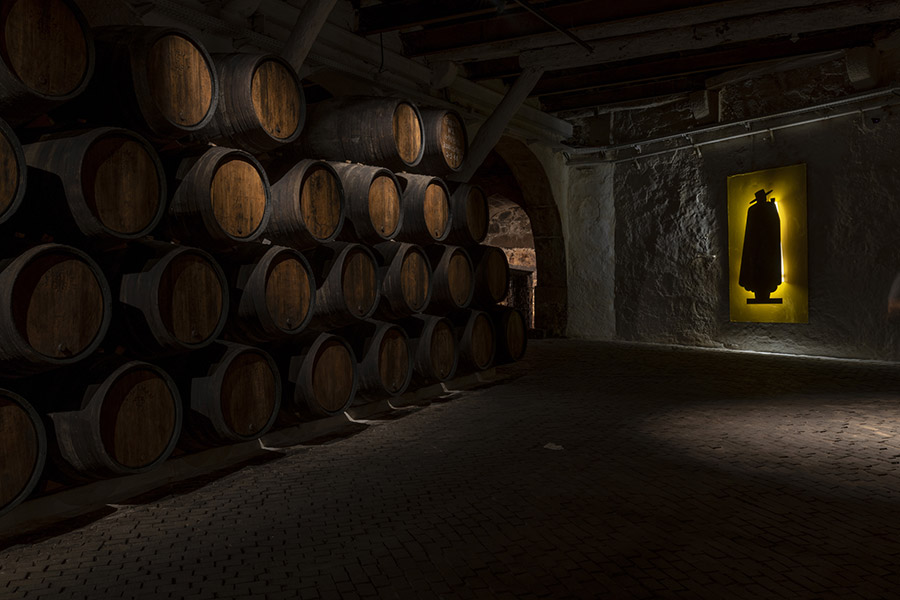 Sandeman and Art
LOCATION
Address:
Largo Miguel Bombarda, 47
4400-222 Vila Nova de Gaia
Portugal
GPS Coordinates:
Latitude: N 41º08`15.47"
Longitude: W 8º36`44.82"
OPENING HOURS
Daily from 10:00 – 12:30 / 14:00 - 18:00 (last tour: morning - 12:15 / afternoon - 17:15)